The Training and Recruitment House
51 Church Street
Portadown
BT62 B3EU
United Kingdom
Contact Details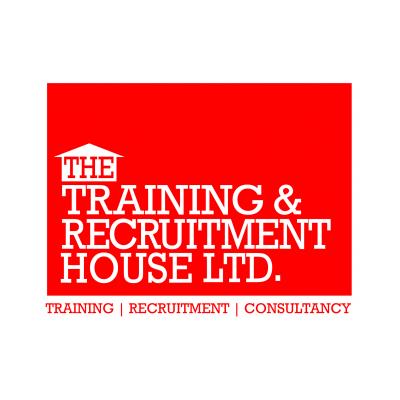 Established in 2010, The Training and Recruitment House provide Clients with a friendly, professional and personal service in providing Training, Recruitment and Consultancy Services. We pride ourselves in being different as we have worked on "the other
Training

The Training and Recruitment House have a Training Catalogue that boasts over 70 Courses.
We specialise in Compliance & Development training covering Food Safety, Health & Safety, First Aid, Management and PTLLS training.
Our Accredited Training Programmes are Certified by the Chartered Institute of Environmental Health (CIEH) or Highfield Awarding Body for Compliance (HABC). We also Certify our Own Customised Programmes.
We only use the best Trainers to deliver the Courses! Our Courses are fun, interactive and great value for money!
FREE  Initial Training Needs Analysis where our Consultant will discuss Your current and future Training needs. This consultation shall also ensure that we provide You with the most appropriate Training Programmes to develop Your Staff.
FREE Certificate Customisation with Your Logo (*)
Recruitment
Whether you need to cover One Shift, fill an Interim Position or to fill a Permanent Vacancy, The Training and Recruitment House will ensure that all aspects of the Recruitment process run smoothly.  We are Registered and Licenced by the Gangmaster Licencing Authority (GLA). 
We utilise a wide range of Recruitment tools to find You the right Candidate for the Job.
 We offer
      FREE Initial Consultation where our Consultant will discuss Your current and future Recruitment needs. This consultation shall also ensure that we provide You with the BEST Candidates
  
FREE Induction Training of Workers before they arrive at Your Site.  Not just by anyone -but qualified Training Professionals who are Insured

A friendly, efficient Service

Workers who are suitable and reliable

Specialist Searches using our Network of Contacts

Highly Competitive Rates


We will
* Communicate with You throughout the Recruitment process
* Keep You updated
* Visit Your site on a regular basis when a Temporary Worker is placed to ensure everything is running smoothly
* Deal with any problems that may arise
* Ensure that You are happy!

Contact us to find out more why The Training and Recruitment House is Your Perfect Recruitment 
The Training and Recruitment House's Content
More Information
Type of Organisation
Business