Kaleidoscope
Contact Details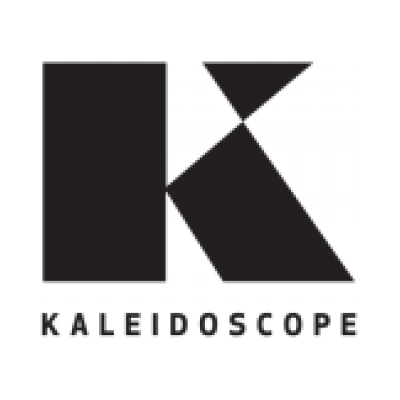 Kaleidoscope is one of the UK's most innovative and dynamic production companies, creating a unique mix of theatre, film, television and radio.
Kaleidoscope was established in 2006 by Artistic Director Kerry Rooney and since that time has grown to become one of the most diverse and innovative production companies in the UK, producing a unique mix of theatre, film, television and radio.
Kaleidoscope has its origins in theatre and each year we produce at least one high profile theatre piece. In 2012 our stage adaptation of Jane Austen's Pride and Prejudice broke box office records and received rave reviews from audiences and critics alike, becoming one of the defining theatrical events of the year. In 2011 we returned to our theatrical roots with a revival of Sean O'Casey's classic The Shadow of a Gunman as well as breaking new ground with the Irish premiere of Budd Schulberg's On the Waterfront. In 2010 we enjoyed one of our most significant achievements to date with our multi award-winning production of The Freedom of the City by Brian Friel.
In recent years, Kaleidoscope has diversified into other media. Having produced a number of award-winning short films, Kaleidoscope made the transition to features in 2010, producing its first full length film, the critically acclaimed Wasteland. The company is currently producing its first observational documentary for ITV while at the same time developing a number of drama and comedy products for television. Our work in radio began with the production of a series of audio books on behalf of the RNIB. Since then we have produced a number of plays, readings and other pieces for radio and other markets.
We are currently producing our first series for RTE Radio entitled Getting On. As a company we believe in employing the best people in each of the areas in which we work while at the same time offering opportunities for new and emerging talent to develop and grow.
For more information visit our Facebook page.
More Information
Type of Organisation
VCSE