AWARE
40-44 Duncairn Gardens
Belfast
BT15 2GG
United Kingdom
Contact Details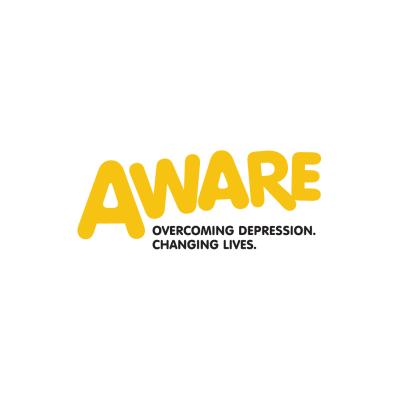 AWARE is the depression charity for Northern Ireland. The focus of our work is to educate and provide support to people on the illness of depression.
AWARE offers support and information for anyone who experiences depression or bipolar disorder. We operate over 20 free support groups across Northern Ireland, an online support group and an email support service. 
We provide various training and education programmes, including Mental Health First Aid, Mood Matters, Living Life To the Full and Mindfulness.
AWARE also has a full range of fundraising events throughout the year that people can get involved in.
We are always looking for new volunteers to facilitate support groups or to help with fundraising. If you would like to help us please get in touch. 
www.aware-ni.org
More Information
Type of Organisation
VCSE
Company Number
NI30447
NI Charity Number
NI100561
Team
Patricia Mc Daid
Colleen Milligan
Carolyn Blair
Michelle Byrne
Aware Defeat Depression