Pancreatic Cancer UK
6th Floor, Westminster Tower
3 Albert Embankment
London
SE1 7SP
United Kingdom
Contact Details
Opening Hours
Office - Monday - Friday 09.00 - 17.00
Support Line - Monday - Friday 10.am - 4.pm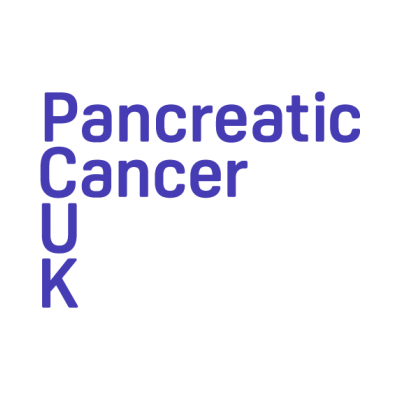 We are the only national charity fighting pancreatic cancer on all fronts: support, information, campaigning and research.
We're taking on pancreatic cancer together: by supporting those affected by the disease, investing in research, lobbying for greater recognition of pancreatic cancer, and being there for everyone involved in the fight. For too long this disease has been side-lined. We want to make sure that everyone touched by it gets the support and information they need.
We provide expert, personalised support and information via our Support Line and through a range of publications
We fund innovative research to find the breakthroughs that will change how we understand, diagnose and treat pancreatic cancer
We campaign for change; for better care, treatment and research, and for pancreatic cancer to have the recognition it needs.
No content
This organisation doesn't have any publicly available content.
More Information
Type of Organisation
VCSE
Team
Debbie Wells
John Sunderland