NI Science Festival
7 North Street
Belfast
BT11NH
United Kingdom
Contact Details
Opening Hours
Monday - Friday - 9am to 5pm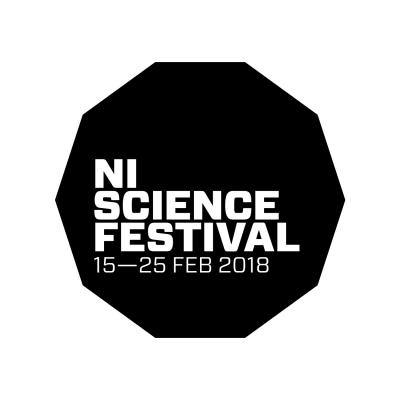 Organisers of the annual NI Science Festival, an 11 day Festival with over 180 events celebrating the wonders of science, technology, engineering, arts and mathematics.
Founded in 2014, the NI Science Festival takes place over 11 days in February each year, beginning at the start of half term and extending into the school week. During the day the festival presents workshops, talks and interactive activities for young people, parents and schools. In the evening the festival presents an eclectic mix of scientific debates, talks, theatre, comedy, music and film for adults.
The Festival is organised by Science Festivals NI, a unique collaboration of major STEM outreach organisations in Northern Ireland funded by the Department for the Economy, Belfast City Council, Tourism NI, Queen's University, Ulster University, MCS Group and the British Council.
Through unique events and experiences, the programme aims to highlight, inspire and engage the public with the sheer breadth and brilliance of science in Northern Ireland and beyond.
No content
This organisation doesn't have any publicly available content.
More Information
Type of Organisation
VCSE