Clifton House
2 North Queen Street, Belfast, Northern Ireland BT15 1EQ
2 North Queen Street, Belfast, Northern Ireland BT15 1EQ
Belfast
BT15 1ES
United Kingdom
Contact Details
Opening Hours
Monday - Friday 8.30 - 5.00pm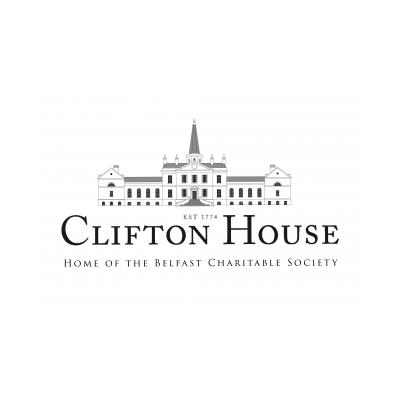 Clifton House Heritage Centre was the original Poor House of Belfast. Now restored to its former Georgian elegance it is a truly unique setting for tours, talks and events.
Clifton House is an impressive Georgian building, set in tranquil landscaped gardens in the heart of Belfast. Opened in 1774 by Belfast Charitable Society, the building was used until the late 1880s as Belfast's Poor House.  A great deal of what we take for granted in the city of Belfast today owes its origins to The Belfast Charitable Society. The foundation of social welfare, the supply of clean water, the city's first hospital, funeral services, the beginnings of a police service and a municipal burial ground all began with the launch of the Society.  Clifton House was entirely renovated and now is home to our archive, heritage and conference centre, residential home and sheltered accommodation. The heritage centre is available for hire for a variety of events including meetings, exhibitions, AGMs, workshops, conferences, dinner and receptions. We run tours of the heritage centre to tell the story of this truly remarkable building.
No content
This organisation doesn't have any publicly available content.
More Information
Type of Organisation
VCSE