Cedar Foundation
Cedar Foundation
31 Ulsterville Avenue
Belfast
BT9 7AS
United Kingdom
Contact Details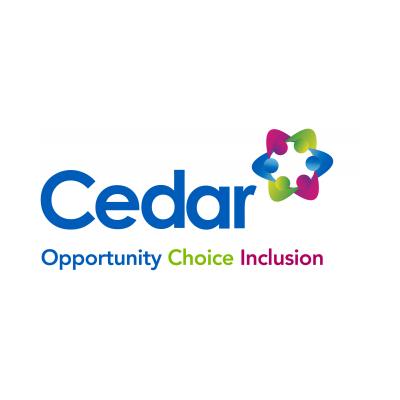 We support and empower children and adults with disabilities throughout Northern Ireland. Contact us: Tel (028) 9066 6188, E-mail [email protected]
Cedar delivers a range of services that enable people with disabilities to get the most out of life and to be fully included in their communities. Our services are centred around the individual needs of each person and are delivered throughout Northern Ireland.
Our Vision is a society accessible to all.

Our Mission is to provide exceptional services that support children and adults with disabilities to participate in all aspects of community life.
We deliver our mission by living and upholding our Values. We aim to:
Champion inclusion
Empower Service Users
Deliver excellence
Achieve results
Respect others
No content
This organisation doesn't have any publicly available content.
More Information
Type of Organisation
VCSE
Team
Kerry Nicholson
Roisin Quinn
Michael Blair
Victoria Reid
Sinead Quinn
John O'Reilly