Abbeyfield Belfast
Agape Centre
238-266 Lisburn Road
Belfast
BT9 6GF
United Kingdom
Contact Details
Opening Hours
Our houses are staffed 24 hours a day, with staff on sleep shifts during the night.
Houses shifts run: am: 8-2, pm: 2-8, sleep 8-8 (with 8 hours sleep time)
Office hours are 9.00 - 5.00 Monday to Friday.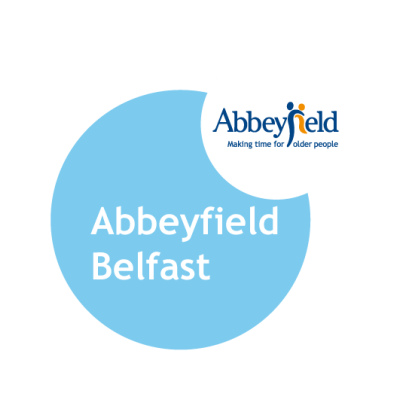 Providing a home from home for older people. Sheltered independent accommodation for the elder to combat isolation and loneliness.
Abbeyfield's services include affordable housing, traditional home cooking, assistance with laundry and cleaning, 24 hour staff support and an emergency call system. In our houses, you will find a unique blend of independence, companionship, privacy, security and support. Our houses are ideal for people who no longer wish to live alone, or have decided that the responsibility of maintaining their own home is too much.
Abbeyfield houses provide sufficient support to allow residents to maintain their independence and continue to lead fulfilling lives. Residency is offered on a permanent or short stay basis.
No content
This organisation doesn't have any publicly available content.
More Information
Type of Organisation
VCSE