Volunteers Needed!
Marie Curie Cancer Care's Regional Events Team is in need of volunteers for a variety of different roles, to help them to continue to deliver high quality, well organised and enjoyable events throughout Northern Ireland.
Tuesday / 07 February 2012 3:33pm
The team's portfolio of events raise over 12000 hours of nursing care annually. This astounding amount would not be possible without the help and dedication of our volunteers.
If you would be interested in donating some of your time to the Events Team and help us to continue our success, please take a look at our available roles and contact the number below to speak to a member of the team for more information.
As well as the benefits to the charity, volunteering helps to develop your skill set and improve employability.
 - Events promoter - we have a number of upcoming face to face promotional opportunities, in which we need enthusiastic individuals who would be comfortable with promoting our events portfolio to the public.
Saturday 18th Feb - Newtownards Shopping Centre - 10am - 1.30pm or 1.30pm - 5pm.
Saturday 18th Feb - Diamond Centre, Coleraine - Am/Pm shifts
Thursday 8th & Friday 9th March - Tesco Crumlin - Am/Pm shifts
More to be confirmed throughout NI - please contact Events Team
-Events Marketing Distributer - We are in need of individuals who would be happy to distribute our events leaflets & posters to relevant local shops & businesses. These individuals would also be comfortable to chat to the public about these events if needed.
- Events Office Volunteers - Assisting in the office with the organising, planning & marketing of Events - Computer literate.
- Events Photographer
-On the day events volunteers - Marshals - diretcting and checking off of participants.
-On the day events volunteers - General event day volunteers - Registering of pax, manning of stalls, helping with set up & close down of events
All volunteers would be fully briefed and any expenses incurred would be paid.
To volunteer or for more information please contact the Events Team on 02890 882062/69/27 or email [email protected]
Last updated 5 years 7 months ago by Ruth Hope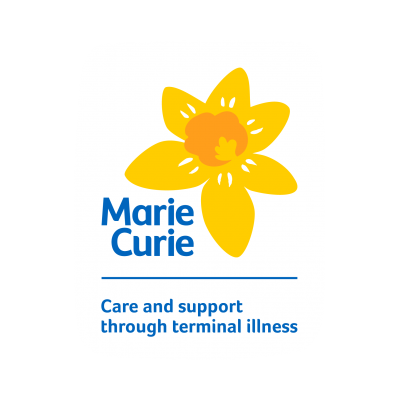 Marie Curie
60, Knock Road
Belfast
BT5 6LQ
United Kingdom