Reshaping Stroke Services - Get Involved
A major public conversation in relation to reshaping stroke services across Northern Ireland. (Closes: 5.00pm Friday 15 September 2017.
Wednesday / 06 September 2017 3:51pm
Over the past few months Health and Social Care organisations, in conjunction with stroke survivors, carers, charities and staff, have held a series of meetings, as part of a pre-consultation process, to listen to a wide range of views and to discuss and debate how best to enhance stroke care for patients in Northern Ireland.
This is part of recommendations made in 'Health and Wellbeing 2026: Delivering Together' which places a high priority on improving stroke services and also ensuring that patients, service users, staff, key partners and the general public are at the heart of designing services.
A number of public meetings have also been planned as follows;
4 September 2017 - 6.30pm to 8.30pm - The Ballroom Everglades Hotel Prehen Road,Derry/Londonderry BT47 2NH
6 September 2017 - 6.30pm to 8.30pm - The Allen Suit Lodge HotelColeraine BT52 1NF
7 September 2017 - 6.30pm to 8.30pm - The Ballroom Stormont Hotel Upper Newtownards Road, Belfast BT4 3LP
11 September 2017 - 6.30pm to 8.30pm - The Lisgoole Suite Killyhevlin Lakeside Hotel Dublin Road, EnniskillenBT74 6RW
12 September 2017 - 6.30pm to 8.30pm - The Millar Suite Canal Court Hotel Merchants Quay, Newry BT35 8HF
13 September 2017 - 6.30pm to 8.30pm - The Great Hall Downshire Hospital Ardglass Road,Downpatrick BT30 6RA

Every year here there are around 2700 hospital admissions and over 1000 deaths due to stroke, which can affect anyone at any age, anytime. It is also the largest cause of acquired severe adult disability in Northern Ireland.
Death rates from stroke have declined by around 50% over the past 20 years, which is to be welcomed, and there has been significant investment and progress made in relation to a number of areas. For example, new specialist treatments are now available, and community teams are providing expert stroke rehabilitation services across Northern Ireland.
However, independent reports have highlighted that our services nonetheless fall below national standards and there is considerable scope for improvement. For example, currently only around half of stroke patients in Northern Ireland are admitted to a stroke unit following assessment in an emergency department; a number of key services to help prevent, treat and provide specialist aftercare are not consistently available on a seven day basis; and stroke survivors have stressed that they find it difficult to access continued support after they leave hospital.
The pre-consultation was formally launched on 13 June 2017 at the Northern Ireland Stroke Conference, organised in partnership between the Northern Ireland Multidisciplinary Association of Stroke Teams (NIMAST) and the UK Stroke Forum (UKSF).
Dr Brid Farrell, Consultant in Public Health Medicine from the Public Health Agency, and member of the Reshaping Stroke Services Group, says:
"Stroke services here are provided by skilled, dedicated and hardworking staff, but the current organisation of services sometimes makes it difficult for us to consistently provide the very best care to patients.
"It is vital we have the specialist staff in place on a 24/7 basis and can provide timely access to the very latest treatments and care across the whole spectrum of stroke services to give patients the best possible chance wherever they are in Northern Ireland.
"This is likely to mean providing services on a fewer number of sites, however, we strongly believe these proposals will lead to better, faster access to experts and rehabilitation services, fewer lifelong disabilities, and will ultimately save more lives.
Dr Farrell encouraged everyone to get involved and make their voices heard.
"Together with stroke professionals, survivors, their carers, and stroke charities, we have developed seven proposals to reshape stroke services in Northern Ireland and it is vital we hear what you think.
"No decisions have been taken, and we want to ensure there is broad consensus for the key proposals before we start to look in more detail at how and where services will be provided from in the future. Any changes to current services will require a further full consultation process and will be subject to available resources," she said.
Stroke Survivor, and member of the Reshaping Stroke Services Group Helen Graham from Co Armagh, said:
"I often wonder and reflect if I had gone to a highly specialist stroke unit and received the clot busting treatment would that have made a difference to me and reduced my brain injury.
"I would like anyone who has had a stroke, their carers or anyone involved in stroke services to get involved in this conversation."
For further information, details about public meetings, a copy of the 'Reshaping Stroke Services' document and an easy read version go to www.hscboard.hscni.net/stroke/
The preconsultation ends at 5pm on Friday 15 September 2017. 
Last updated 2 months 1 week ago by Pauline Treanor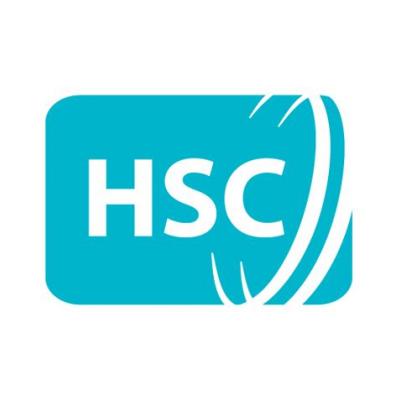 Health and Social Care Board
12-22 Linenhall Street
Belfast
BT2 8BS
United Kingdom