Record Loans for Social Finance Company
Northern Ireland's largest social finance lender, the Ulster Community Investment Trust (UCIT), has revealed that it has had its busiest start to a year ever with almost £2m in new facilities approved or drawn down in the first quarter of 2017.
Wednesday / 19 April 2017 10:28am
The loans, ranging from £20,000 to £220,000, relate to 18 community projects across Northern Ireland. The funds will be used for a variety of purposes including business expansion, capital build projects and property refurbishment.
UCIT also confirmed that the end of 2016 was a record breaking period with c.£400,000 provided to a number of social enterprises and community-based projects in December.
Harry McDaid, UCIT's CEO, said:
"With almost £2m approved or drawn down in the past quarter this has been the busiest period in UCIT's 16-year history.
"Over the years the scale and scope of the local social economy has grown rapidly and that's reflected in UCIT's increasingly diverse loan book which includes sports clubs, charities, green energy projects, faith-based organisations, social housing schemes and arts projects. The recently drawn funds will support a wide range of objectives including job creation, business development and employability.
"Although the social enterprise sector continues to grow, it comes at a time when public funding is tightening and mainstream lenders are focussing elsewhere.  Not only is UCIT plugging the gap, but it is also achieving an average loan approval timeframe of only two weeks." 
One of the projects recently supported is East Belfast Enterprise which is in the process of expanding the 'Foundry' - a dedicated space for new small businesses.
Jonathan McAlpin, East Belfast Enterprise CEO, said:
"East Belfast Enterprise manages 50,000 sq. ft. of rental space and delivers a dozen business training programmes.  Our space is let to 60 small enterprises employing over 200 people, while our business support and training programmes have helped thousands of people in an area of high unemployment and social deprivation.
"Thanks to UCIT there's now an opportunity to refurbish the existing facilities and expand our operations with the Foundry to provide a niche co-working space for 'start-grow' small businesses."
Since its inception in 2001, UCIT has provided loan commitments totalling £65m to over 400 social enterprises, small businesses, charities and community organisations.
A range of smaller unsecured loans are now also available through new loan schemes which are being funded by Building Change Trust and Belfast Charitable Society. 
Building Change Trust was established in 2008 by the Big Lottery Fund with an endowment of £10m. Belfast Charitable Society is one of the city's oldest charitable institutions, established in 1752 to tackle disadvantage and poverty.
The new funds provide loans of £1,000 - £25,000 which can be used for a wide range of purposes, including buildings and repairs, equipment purchase, energy efficiencies or funding shortfalls in larger grant assisted projects. 
The UCIT Group also manages the Northern Ireland Small Business Loan Fund on behalf of Invest Northern Ireland.  More details are available atwww.ucitltd.com
Last updated 7 months ago by Jonathan King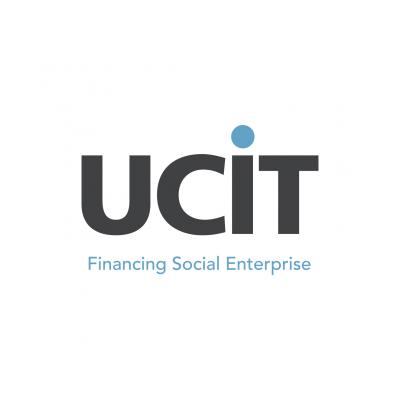 UCIT
13-19 Linenhall Street
Belfast
BT2 8AA
United Kingdom