Events in ireland before summer's out
There is so much to do in this country, hail rain or shine and I have compiled a short list of things you can do before summer's out.
Monday / 07 August 2017 12:37pm
Dublin Horse Show
Festivals
The 144th Dublin Horse Show takes place in August 2017 and it's one of Ireland's biggest annual sporting and social events which attracts over 100,000 visitors from all over.
Date: 09 August 2017 To 13 August 2017
Location: Ballsbridge, Co. Dublin
Telephone: +353(0)16680866
Rose of Tralee International Festival
Traditional Culture Festivals
The Rose of Tralee is a flagship event on the Irish Festivals calendar, connecting the global Irish community during a week-long celebration of Irish culture and heritage with entertainment for all the family.
Date: 16 August 2017 To 22 August 2017
Location: Tralee, Co. Kerry
Bulmers Live at Leopardstown
Festivals
For the perfect summer's day out for the whole family, take your pick from these eight exceptional dates planned for the Bulmers Live at Leopardstown Festival 2017.
Date: 08 June 2017 To 17 August 2017
Location: Leopardstown, Co. Dublin
Telephone: +353(0)12890500
Carlingford Oyster Festival 2017
Food Festivals
They say that oysters are an aphrodisiac, and in this case, they'll sure make you fall in love with the gorgeous market town of Carlingford in Co Louth as you celebrate all things mollusc during a balmy August weekend.
Date: 11 August 2017 To 14 August 2017
Location: Carlingford, Co. Louth
Telephone: +353(0)429373033
Clonmel Busking Festival 2017
Music Festivals
The centre of Clonmel town is set to come alive this August with a delightful array of foot-stomping tunes. It's free, al fresco, and it's just for you.
Date: 10 August 2017 To 13 August 2017
Location: Clonmel, Co. Tipperary
The Big Grill Festival 2017
Food Festivals
Trade in your usual August weekend music festival for a food festival and rock your tastebuds with The Big Grill Festival at Herbert Park in Ballsbridge.
Date: 17 August 2017 To 20 August 2017
Location: Ballsbridge, Co. Dublin
IFI Family Festival
Film Festivals
The IFI Family Festival is the perfect excuse to grab the adorable little people in your life and immerse them in cinema.
Date: 26 August 2017 To 27 August 2017
Location: Dublin City, Co. Dublin
Telephone: +353(0)16795744
Ballinruane Barndance 2017
Village Festivals and Fetes
Fancy some dancing in the moonlight? Then head to Ballinruane for an amazing night of shaking the rafters in a good, old-fashioned barn dance.
Date: 26 August 2017
Location: Ballingarry, Co. Limerick
Telephone: +353(0)879634438
Groove Festival
Music Festivals
Groove your way into a perfect weekend at this perfect little celebration of music, wellness, and food at Killruddery House and Gardens.
Date: 19 August 2017 To 20 August 2017
Location: Bray, Co. Wicklow
Temple Bar Night Market
Village Festivals and Fetes
Evenings in Temple Bar truly come alive during the summer months when the art and craft night market pops up every Wednesday afternoon, allowing people to buy and browse until 8pm.
Date: 10 May 2017 To 27 September 2017
Location: Dublin City, Co. Dublin
Telephone: +353(0)19602300
Enniscorthy Rockin' Food Festival 2017
Food Festivals events, 
A Rock & Roll Gig Trail and food, craft and beer markets, and plenty of activities, too for younger festival goers.
Date: 04 August 2017 To 07 August 2017
Location: Enniscorthy, Co. Wexford
Telephone: +353(0)539376931
Last updated 4 months 1 week ago by Bunzl Rafferty Hospitality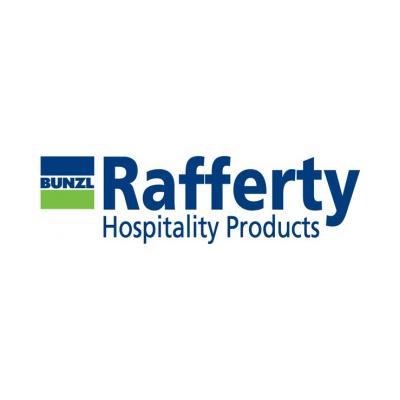 Bunzl Rafferty
1 Shepherds Drive
Carnbane Industrial Estate
Newry
BT35 6JQ
United Kingdom